Surveillance Investigation
We are the surveillance experts
 Our investigations team offer our clients a professional, reliable and discreet service.
We investigate private and commercial claims ranging from personal disputes to claims validation such as personal injury, fraud, absenteeism and malpractice using covert video footage.
Maybe you're specifically concerned about a family member mixing in the wrong circles.
 There are numerous reasons for our surveillance service. We Provide evidence that can give you the knowledge you deserve. Grey Investigators service will provide you with documentation and imagery of all activities undertaken by the stated individual(s).
We can provide witness statements to accompany your surveillance report and our operatives will give evidence in a court of law if required.
Grey Investigators personnel are indeed able to conduct operations on foot, in mobile and stationary vehicles using high definition surveillance camera equipment.
We use state of the art HD covert camera equipment in close proximity without being detected. We can work in bars, clubs, shopping centres or any other location.
We can gather your required information and deliver the evidence you require.
We use the most advanced technology and equipment, putting us once again above all at the forefront of the industry.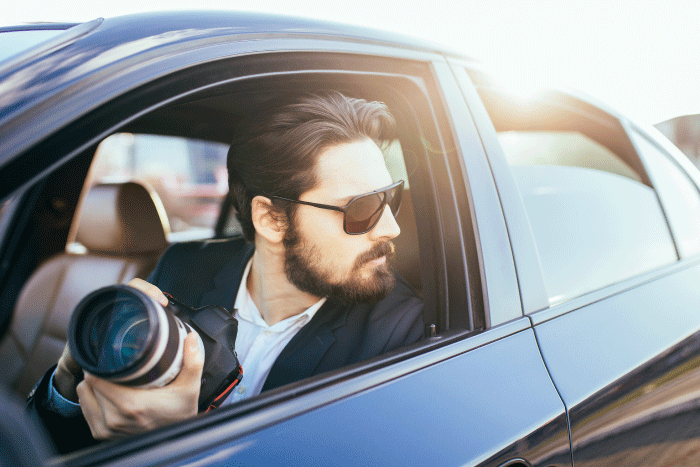 Our investigation services vary in price depending on your individual requirements, difficulty and time required. We always strive to ensure that our clients know we are the most cost-effective detective agency in the UK. Furthermore, we will create a bespoke package to suit your needs.
For an accurate estimate of your investigation cost, it's always best talking with a member of our team. Once we have all the details, we present you with a plan of action. From there we can tell you how much you can expect to pay.
(If any additional costs are likely to arise in the course of an investigation etc).
Our team will make sure that our clients are fully consulted before we proceed. We will always advise on the best ways to use your purchased investigation time. This process ensures that the task runs much more effectively and therefore reduce the cost to a minimum.
In addition, a good private detective will always advise you on how things should be done. That includes how the task should be conducted, and almost certainly on keeping the cost as low as possible.
Simply fill in the form below and we will be in touch.
Why not try our FAQs for an answer fast
Elite team of experienced investigators
All our grey investigators have the highest levels of training from special forces backgrounds. 
Discreet and confidential investigative services
We pride ourselves on always being discreet and professional, with all our investigators signing NDAs
Nationwide and international coverage
Our 12 offices around the UK and Ireland give us full coverage of the nation + we can travel oversees when necessary
We take the security of our clients data very seriously. We will never share any data without your consent and we will never ask to share any of our clients information with third party companies. Please feel free to ask within or visit our privacy policy page to view our full policy.
We are fully registered with the Information commissioner's office (ICO)
Reference Number: ZA788159
For more information please click the link below.